Would you believe that it  has been 25 years since the last funeral service was conducted in our Church? At the end of last year I was approached by a new Auckland Funeral Company 'Just Funerals' with a view to working with me to perform the funeral services and all funerals being done in the Church. Already this month (May) I have performed two funerals – the first was in front of a packed Church.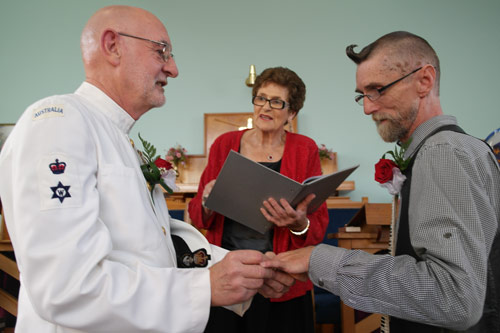 In addition in the past couple of months I have performed three Wedding Ceremonies in our Church, including the wedding of church members John and Paul (photo on right).
I'm sure you will agree that it is wonderful that our Church is now being used regularly for a variety of special Ceremonies.
Glenys Lindsay
Minister